Cozy up to
Team Paw-sitive
Our team works hard to create positive vibes in the office. A big part of that is puppy therapy provided by Julie's dogs, Kaiser and Ruby. "It's important that clients feel a little bit spoiled while they're meeting with us," Julie says.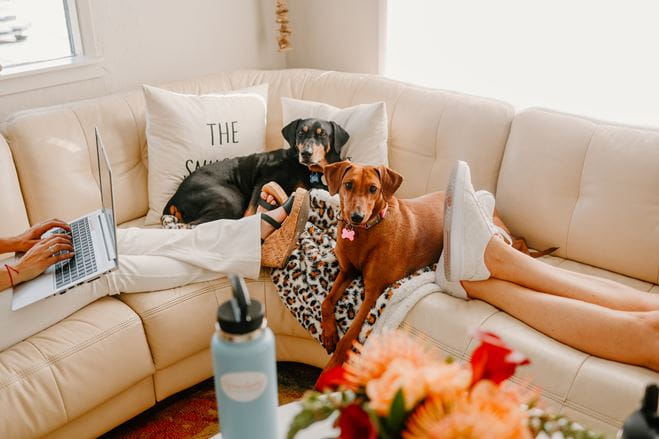 Kaiser, CPO Chief Paw-sitivity Officer
Kaiser's main responsibility is ensuring office paw-sitivity by demonstrating silly dog tricks for treats. He also loves coffee breaks with Stephanie and naps between clients.
When he's not working, he digs walks at the beach. He loves it when his ears flap in the fresh ocean air when he's chasing a ball or simply running alongside mom. He's a momma's boy.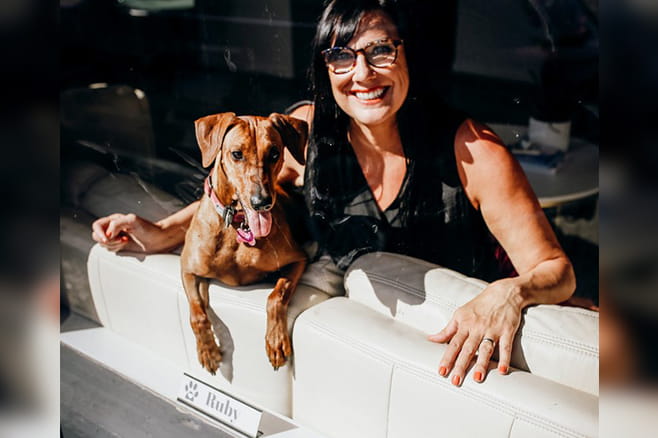 Ruby, CBO Chief Barketing Officer
Ruby's top skill is posing as the cutest "doggie in the window" of all time. She keeps an eye on the neighborhood or naps in the sun while drawing attention and good vibes to our welcoming office, conveniently located in the heart of Aptos.
When she's not stealing hearts at the office, she enjoys a good game of doggie chase, kisses and anything to do with Kaiser. She's a daddy's girl.